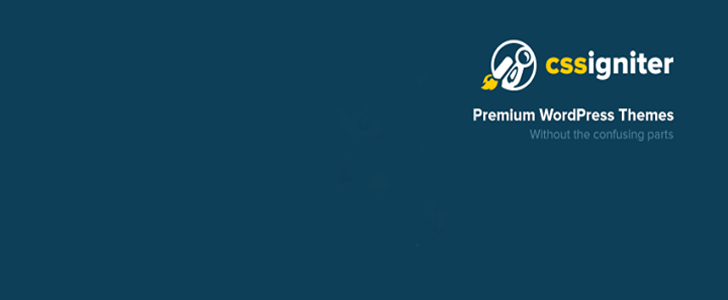 CSSIgniter is a WordPress theme club that has 58 premium themes on offer. Their themes are available on an individual basis, along with the option of joining their club for access to all their current themes and any new items which are added during your membership term. The CSSIgniter themes cover a range of topics and there is definitely something there for every type of project, whether it's building an online store, a hotel website, a portfolio, or just a regular WordPress blog.
CSSIgniter At A Glance
Simple Setup
No matter which theme you pick, you'll have it up and running on your own site in just a matter of minutes.
Unlimited Access
With a yearly subscription, you'll have full access to the 29 high-quality themes from CSSIgniter's WordPress catalog. You'll also have access to any new themes added during your membership, which averages about two new themes per month.
Responsive Web Design
The latest WordPress themes and all future ones feature a responsive design, meaning they've been optimized to adapt automatically for display on a variety of platforms and screen sizes including the smartphones and tablets.
Custom Widgets
Themes include a variety of custom-created widgets such as Google maps, contact forms, portfolio display, Twitter scrollers, and more.
Cutting-Edge jQuery
Customize your site with various jQuery features such as Lightbox for images, flexible slideshow scrollers, smooth transitions, and more.
Customer Support
A robust support forum is available 24 hours a day, 7 days a week, with the CSSIgniter team constantly scouring for issues.
Uberto
Uberto is one of their newer blogging themes in their shop. It comes with 7 color schemes and a has an 'image first' approach which makes it perfect for travel bloggers.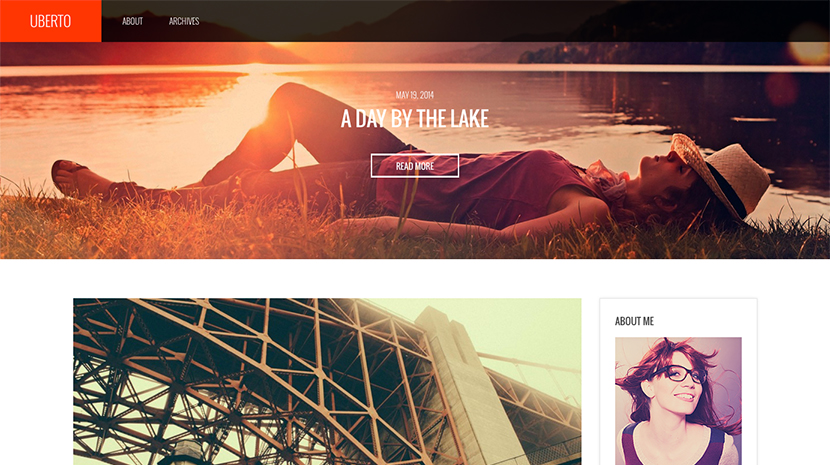 Mozzy
Mozzy is a Portfolio/Business theme that mixes color and texture with a bold font near the top of the theme to really make things pop a bit. It has 5 color schemes and a variety of portfolio layouts including a full-width and fixed slider layout.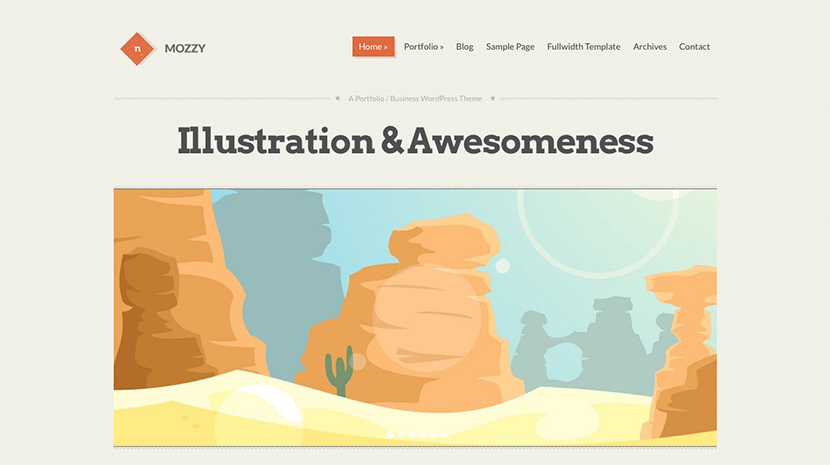 Coastline
Coastline is a theme for creative professionals and its one of the newest themes available from CSSIgniter. The theme makes use of a masonry grid layout with infinite scroll, making it ideal for anyone with a great portfolio or high quality images they want to showcase. As well as the impressive design, with Coastline you also get access to the standard CSSIgniter theme features such as a shortcode library, a choice of colour variations, and access to the responsive support.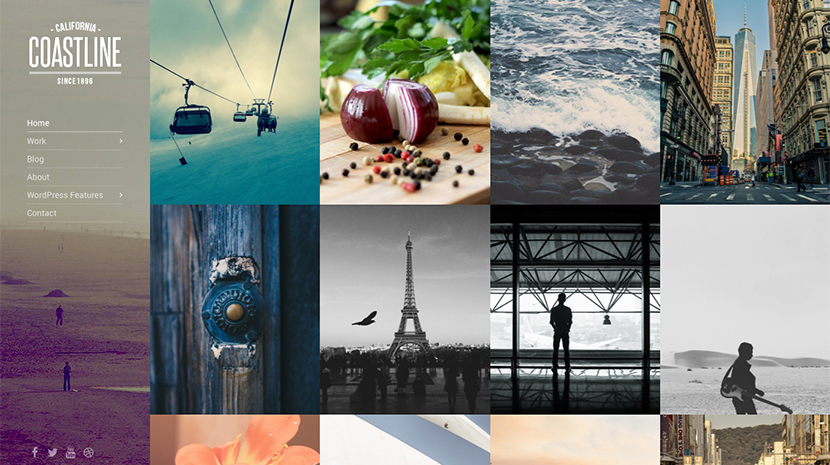 Glare
Glare theme by CSSIgniter is a perfect theme for models and photographers who needs a WordPress theme to display their modeling photos. Glare WordPress theme is also used to add different photo collections using galley post so that user can easily manage and create listings in moments. It is a responsive theme equipped with fill-screen slider and gallery slider to use with individual gallery posts. Whether you are planning to start a photo-blog or portfolio site , it is capable to work for all those requirements. The theme can turn the web page presentation to the screen compatible style for iPad, Tablet and laptop devices. That means it has dynamic screen orientation and resizing feature to work all around the world.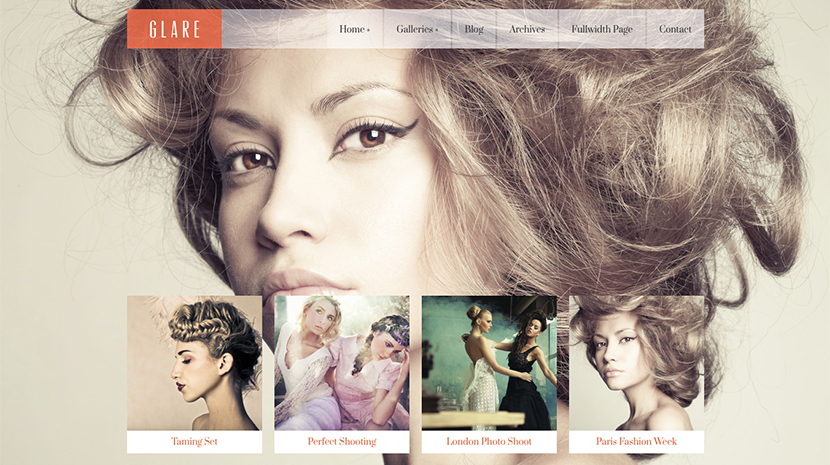 Santorini Resort
Santorini Resort WordPress theme looks beautiful with featured homepage, slider and booking for displayed over front-page. The theme base is crafted with user friendly design with responsive feature so people who visits website from mobiles, tablets could also have better content browsing experience. The theme is supported by multilingual plugin so any hotel business who is willing to target people speaking different language can do so easily. From now on we will talk on all features that you may expect from this premium hotel theme.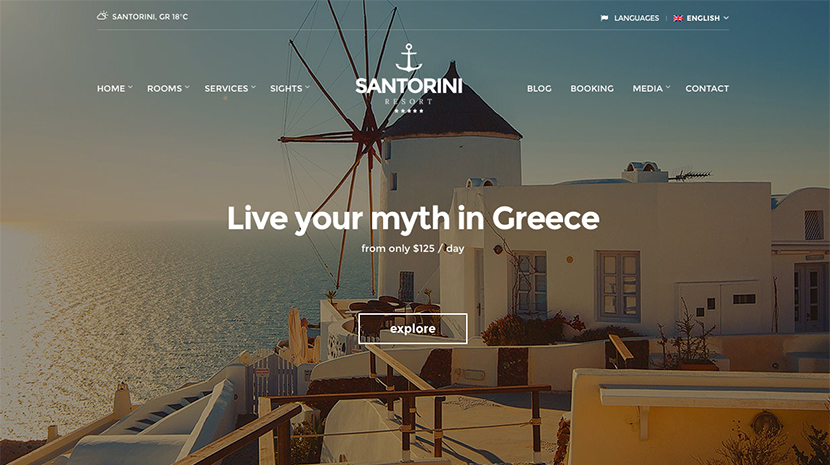 Moment
The Moment WP theme is fully responsive CSSIgniter blog theme and that's why it is good choice for all modern bloggers. More than 30% users on internet are using tablets, smart phones and other devices and having responsive blog template like Moment will maintain same reading experience for desktop and mobile device users.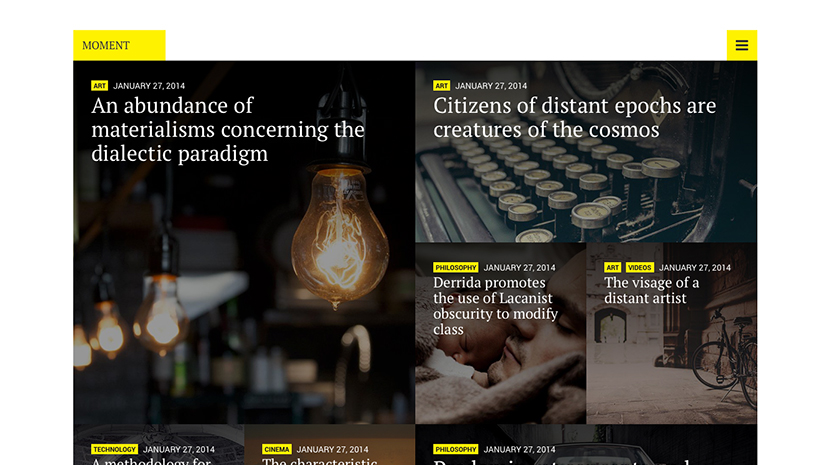 Space9
Space9 a premium business WordPress theme from expert WordPress theme developers. The responsive business template comes with drag and drop custom homepage where you can add any section with just 1 click. The whole design of homepage is supported by custom widget modules so you have full power to display anything you like. Moreover, this corporate business theme has custom post types for portfolio, slider and all purpose so content management will become more easier.